Marketing and Advertising
COMPANIES DEPEND ON SUCCESSFUL MARKETING EFFORTS TO TAP INTO THEIR TARGET AUDIENCE'S DECISION-MAKING PROCESS.
Great marketing engages people based on the wants, needs, awareness and satisfaction they have about a product, service or brand. Since people will always find visual content more engaging, our designs can help your organization promote and communicate more effectively.
Visual Identity
A BRAND IS A RELATIONSHIP BETWEEN A BUSINESS OR ORGANIZATION AND ITS AUDIENCE.
A brand identity is how the organization communicates its personality, tone and essence, as well as memories, emotions and experiences. Visual identity graphic design is exactly that: the visual elements of brand identity that act as the face of a brand to communicate those intangible qualities through images, shapes and color.
We collaborate with your brand stakeholders to create assets like logos, typography, color palettes and image libraries that represent a brand's personality. In addition to the standard business cards and corporate stationary, we can also develop a set of visual brand guidelines (style guides) that describe best practices and provide examples of visual branding applied across various media. These guidelines help to ensure brand consistency throughout future applications.
User Interface
UI INCLUDES ALL OF THE THINGS A USER INTERACTS WITH — THE SCREEN, KEYBOARD AND MOUSE.
In the context of graphic design, UI design focuses on the user's visual experience and the design of on-screen graphic elements like buttons, menus, micro-interactions, and more. We specialize in desktop apps, mobile apps, and web apps. Our goal is to balance aesthetic appeal with technical functionality and provide a user-friendly experience. Examples of user interface graphic design include web page design, theme design, digital interfaces and app design.
Print
PRINT DESIGN IS AN AVENUE FOR REACHING YOUR AUDIENCE AND SHARING YOUR MESSAGE.
Print medium is a classic type of design—think books, newspapers, magazines, brochures, annual reports, and catalogs. Traditional business marketing relies on print media to spread awareness of their brand. It's important to remember that print design is also evolving alongside digital technology. Companies want comprehensive campaigns that reach potential customers at all points—and that means a blend of digital and print design is likely to remain a viable approach.
Environmental
ENVIRONMENTAL GRAPHIC DESIGN VISUALLY CONNECTS PEOPLE TO PLACES TO IMPROVE THEIR OVERALL EXPEIENCE BY MAKING SPACES MORE MEMORABLE, INTERESTING AND EASIER TO NAVIGATE.
Environmental graphic design is a multidisciplinary practice that merges graphic, architectural, interior, landscape and industrial design. Examples include signage, wall murals, museum exhibitions, office branding, retail store interiors, stadium branding, event and conference spaces. We collaborate with people in any number of these fields to plan and implement their designs. Because of that, we are familiar with industrial design concepts and able to design static print pieces along with digital interactive displays for a more engaging experience.
More Expertise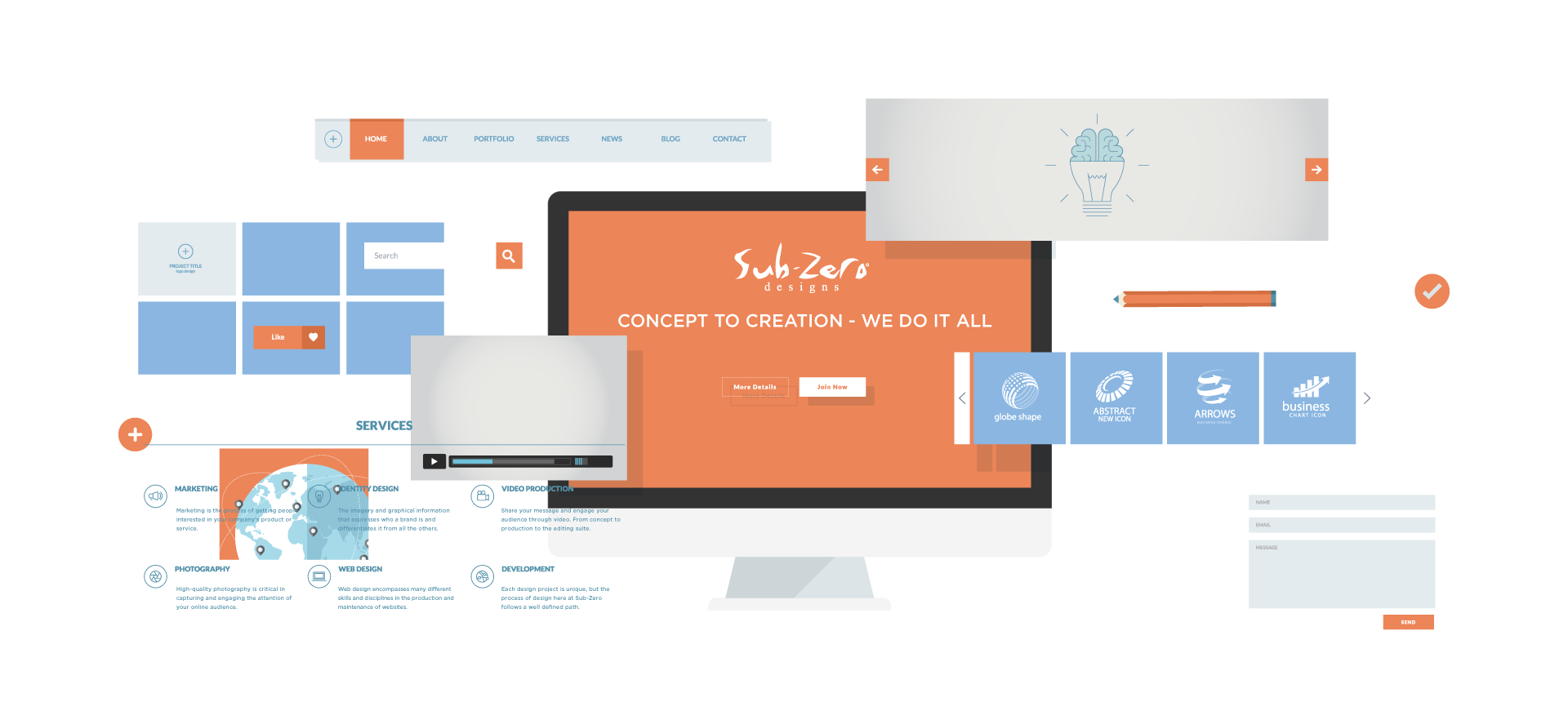 OUR GOAL IS TO IMPROVE YOUR SUCCESS BY ELEVATING YOUR MARKETING EFFORTS TO THE NEXT LEVEL. LET US HELP YOUR COMPANY ESTABLISH A BRAND STRATEGY THAT CONVEYS YOUR MESSAGE IN VISUAL AND COMPREHENSIVE WAYS.